It's been almost two years since the last major version of Wear OS was introduced. Google and Samsung took the stage at Google I/O 2021 and shared the revised design, along with the surprise announcement that future Samsung wearables would use the platform.
Since then we've seen two iterations of Wear OS on Samsung smartwatches, the Pixel Watch has finally been released and a few other smartwatches have been released with Wear OS 3 in tow. Two years later, however, there are still some things missing from the platform and we're going to look at features Google could add with Wear OS 4.
Customizable quick settings
Not only are the best Android smartwatches designed to be an extension of your smartphone, but they should also provide quick and easy access to things without having to reach for your phone. That's where the Quick Settings panel comes into play, but for some reason Wear OS 3 doesn't allow you (native) to rearrange the different tiles.
In some cases, like Samsung's One UI Watch, you have the option to customize the various toggles available. But the same can't be said for Google's own Pixel Watch, which gives you a bunch of Quick Settings buttons, without one you decide what to show. This feels like a mistake and the release of Wear OS 4 would be the perfect time to add this functionality.
Fitbit integration for everyone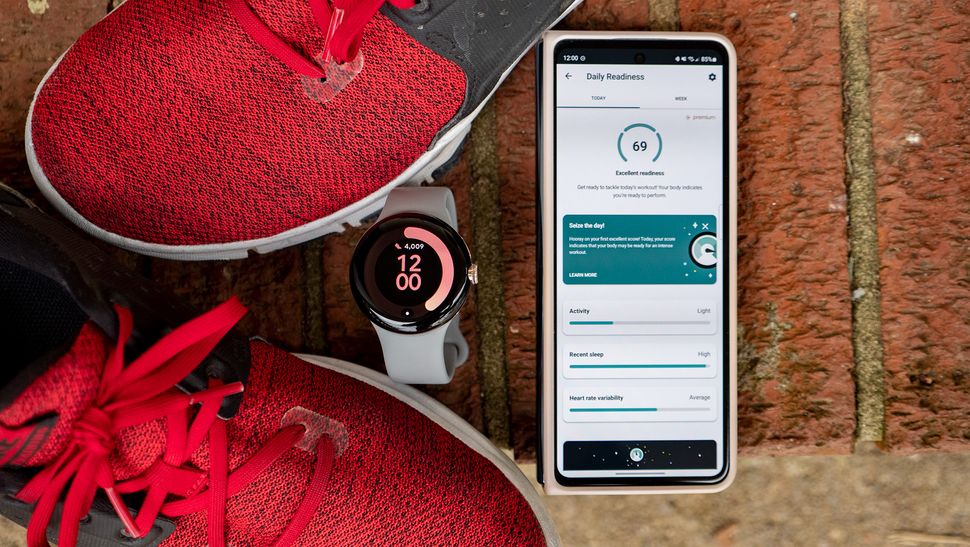 Even before the Pixel Watch was officially announced, the assumption was that Google would leverage its 2019 acquisition of Fitbit. This came to fruition after the release of the Pixel Watch, as all of your health and fitness data is processed and stored by the Fitbit app on your phone.
However, with Wear OS 3, Google has put much of the omen on the various smartwatch makers when it comes to your health and fitness data. For example, the Galaxy Watch 4 and 5 rely on Samsung Health, while the Fossil Gen 6 Wellness Edition uses Fossil's own Wellness app. That's not to say Samsung Health or the Fossil Wellness app isn't capable, but we're big fans of uniformity.
So it would be nice if Wear OS 4 smartwatches had the same experience no matter which wearable you use. Accessing and customizing your Wear OS 3 smartwatch is now handled by multiple apps, one of which is designed for device customization and the other for health. At the very least, it would be nice to sync all health data with one app, especially if you decide to move from the Galaxy Watch to the Pixel Watch or a Fossil wearable.
Backup and restore functionality
In late 2022, it was discovered that Google was working on a better method for backing up and restoring your smartwatch. Like the ability to customize the Quick Settings panel, failing to implement a proper backup system for Wear OS seems like another oversight.
As it stands, you don't actually have the option to backup anything on your smartwatch. Instead, it means that every time you need to restore your Wear OS device, set up a new device, or pair your existing smartwatch with a new phone, all your settings will be gone. It's a tedious process, and quite frustrating to say the least.
Not much has been shared regarding a new backup and restore feature for Wear OS 4. But the most recent reports suggest it will let you back up things like app data, device settings, and "watch faces and tiles."
The ability to switch between devices without resetting
This is the first of two long shot features we want to see, but we're still keeping our fingers crossed. As someone who regularly switches between phones, it's a chore to reset the watch, handle the pairing process, and then go back and customize the watch to my liking. Of course, a good backup and recovery system would alleviate some of the headache.
However, if Google wanted to implement something like this, it would just have to consult the Fitbit team. This is something that has been available on the best Fitbit wearables for years, as you just have to log into your account. You can then access the device from the Fitbit app and then "move" it by changing the Bluetooth connection.
Support for built-in biometrics
It looks like Google is gearing up to revamp its Smart Lock functionality for Android, ChromeOS, and Wear OS. Extend Unlock is Google's planned overhaul of Smart Lock that will allow you to keep your phone unlocked as long as it's connected to your smartwatch. This is great for your smartphone, but what if the next version of the Pixel Watch included a built-in side fingerprint scanner?
This is not a new idea by any means as the functionality was shown way back in 2016. But that example was clearly a prototype and never made it to the masses. Embedding a fingerprint scanner would be quite handy for things like using Google Wallet or Samsung Pay to make mobile payments. And as shown in the video above, it could even offer another way to interact with the Wear OS interface without actually touching the screen.