From Android 14 to the highly anticipated Pixel Fold, this year's event promises to be packed with exciting news about Google's latest tech. Here's what we expect to hear about the Pixel 7a, Pixel Tablet and exciting AI innovations.
The much-anticipated Google I/O is about to take place, and it's undoubtedly the event that Google enthusiasts and Android fans alike are eagerly awaiting. While the Google Pixel 8 and 8 Pro event is also on the horizon in the fall, it's a close second.
The highly anticipated event kicks off Wednesday, May 10 at 10 a.m. PT time (5 p.m. UTC) at the Shoreline Amphitheater in Mountain View, California. It will also be streamed live on YouTube.
As usual, many of the surprises related to the new gadgets have been revealed in various leaks. However, any unexpected announcements during the event are still being anticipated. Here's a summary of what to expect at I/O 2023.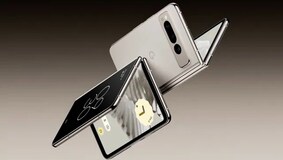 Google unveils the Pixel Fold, its first foldable device, in a teaser video ahead of its May launch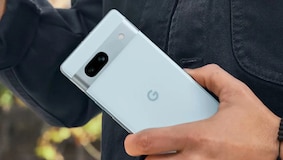 Google plans to launch the Pixel 7a in India this month, check pricing availability and other details
Pixel fold
Google is gearing up to unveil its first foldable phone, the Pixel Fold, which is rumored to have a design similar to the Oppo Find N and Find N2 models. The device has a 7.6-inch interior display in landscape format, with an OLED main panel and a 120Hz refresh rate, as well as visible bezels.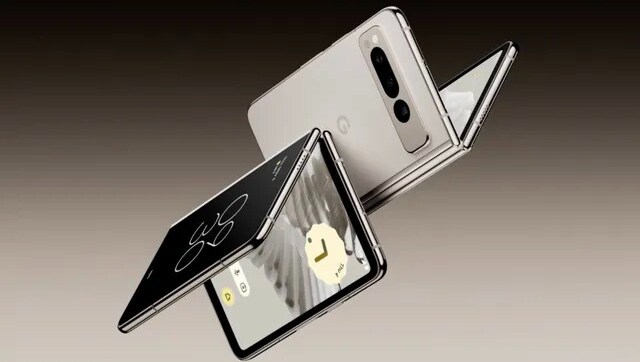 The cover display will be 5.8 inches. The Pixel Fold is rumored to have dimensions of 158.7 x 139.7 x 5.7mm, with a rear camera bump adding 8.3mm to its thickness.
The Pixel Fold is expected to be powered by Google's Tensor G2 chipset and will come with two 12 MP camera sensors on the back and two 8 MP front-facing modules for both the main screen and the cover screen. The device is said to cost $1,799 in the US and will reportedly go on sale from June 27.
Pixel 7a
The Pixel 7a has been subject to numerous leaks lately, giving us a good understanding of what to expect from the device. It will essentially be a slightly smaller version of the standard Pixel 7, with some cost-cutting measures for the cameras and materials used.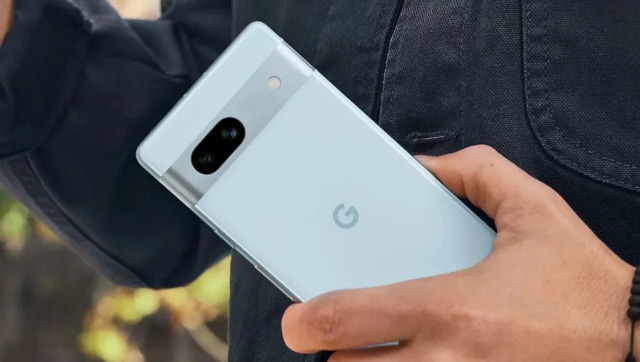 The Pixel 7a is rumored to have a 6.1-inch OLED display with FHD+ resolution and a 90Hz refresh rate. It is expected to be equipped with the same Tensor G2 chip as the other two Pixel 7 phones, along with 8 GB of RAM and 128 GB of storage.
The device is said to have a dual camera system on the back, with a 64MP primary camera and a 13MP ultra-wide module, while the front camera is said to be a 13MP module. The Pixel 7a is expected to have a 4,300 mAh battery with 18W wired charging and wireless charging, which would be a first for the Pixel A series.
The Pixel 7a will launch for $499 in the US and it's confirmed that the device will be available in India from May 11, with hopes that it will be released in other regions as well.
Pixel tablet
After being showcased at last year's Google I/O conference and again at the Pixel 7 launch in October, the Pixel Tablet is expected to finally be officially unveiled this time around.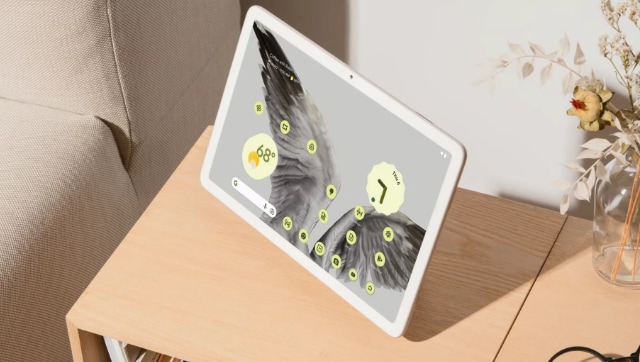 The device is rumored to have an 11-inch LCD display with a resolution of 1600 x 2560 pixels, a premium design and the Tensor G2 chipset. Google intends to use the Pixel tablet for multiple purposes, which is why it is also launching with a speaker charging dock, which allows users to transform the tablet into a smart speaker/Nest Hub device. There are also rumors that the Pixel Tablet will support stylus input and 18W wireless charging.
Android 14
Android 14 is currently available in preview for developers and those who want to experiment with beta software. While the first builds look almost identical to Android 13 in terms of looks and functionality, experts are discovering plenty of hidden features. Google is expected to unveil many of these features at Google I/O 2023 and also plans to release Android 14 Beta 2 in May.
Google's big bet on AI
According to a New York Times report, Google responded urgently to the launch of ChatGPT, GPT-4 and Bing's chat-based search by triggering a code red internally. In response, the company quickly organized a Live from Paris event to showcase its own chat-based search engine called Google Bard.
While Bard launched as a limited beta in the US and UK in March 2023 and has drawn criticism for its flaws and humorous responses, it and other chatbots could revolutionize the way we use technology in the near future. Recent leaks suggest that Bard may soon be available as a widget on Pixel phones.
In addition to Google Bard, the company has other exciting AI innovations it could unveil at Google I/O this year. The New York Times article highlights some of these, including an image generation studio for creating and editing images, a video recap tool for generating shorter videos from longer videos, a third iteration of the AI Test Kitchen for public testing of upcoming AI features, and an unnamed tool to help other companies build their own AI applications.
Read all Latest news, Trending news, Cricket news, Bollywood news,
India news And News here. Follow us on facebook, Twitter and Instagram.