We've reached a point where many of us depend on music streaming services instead of buying albums individually. While there are still fans who prefer to own physical or digital copies of their favorite releases, casual listeners tend to prioritize streaming. After all, for a reasonable monthly fee, they get access to millions of tracks directly from the cloud. Of course there are drawbacks to this, but for a large majority of listeners, the benefits outweigh the drawbacks.
Apple Music is Spotify's biggest rival and usually the favorite music streaming service of Apple users. Not only is it pre-installed on Apple devices, but it's also the default music player on the latest iPhones and iPads. So a number of users actually subscribe to it because of its system-level privileges on Apple operating systems, rather than it necessarily being bigger than its rivals. These include it being the default audio player, with a special, detailed storage view in the Settings app for song management, and other built-in apps (like Fitness, TV, Shazam) that link to exclusive playlists there.
Overall, though, Apple Music is still lagging behind in terms of feature availability, and there are 5 major annoyances that I'm actively dealing with.
1. Lack of proper Handoff support
Many of us invest in Apple products because of the close-knit ecosystem that connects them. I've used a device mix of Android, iOS, Windows, and macOS, and of course the Cupertino company's products work together in ways that aren't really possible on other platforms. That's why I choose the Apple One bundle, because the company's services work best with the hardware. Despite this, there is one major annoyance I encounter when using Apple Music on my devices: the lack of one SpotifyConnect equivalent.
For those unfamiliar, Spotify allows its Premium subscribers to effortlessly transfer their queues between all their connected devices. A similar offering on Apple Music remains absent to this day. So if I stream music from my Mac while I work and then leave to walk my dogs, I can't transfer the queue to my iPhone or Apple Watch.
What baffles me is that this feature works on Apple's HomePod, allowing you to control music playback from any iDevice. Similarly, you can transfer queue between your iPhone and HomePod, just not another Apple device. Since Spotify has offered this feature for years, Apple has no excuse not to. The company just needs to expand it from the HomePod to cover all of its devices.
2. Crossfade has not fully emerged yet
Another illogical step Apple has taken is introducing crossfade support on Android, but not on iOS. The feature already works on the Mac, but for some reason it remains absent from the iPhone and Apple Watch. Crossfade lets you optionally merge song playback by trimming a preset number of seconds from the beginning and end. The feature certainly has a nice effect that, in my opinion, makes listening to music a lot more immersive. I often find myself skipping the last few seconds of a song manually, and I'd appreciate having the mindset to automate the process. If macOS and Android can handle it, so can iOS.
3. The algorithm doesn't understand me
One of the most common reasons people rely on streaming services is for music discovery. When I used to rely on Spotify, the algorithm understood my taste better than I did. It would bring to the surface underground gems from artists I've never heard of. I've also had a similar experience with YouTube Music. Although, in my opinion, Spotify has the best algorithm when it comes to that.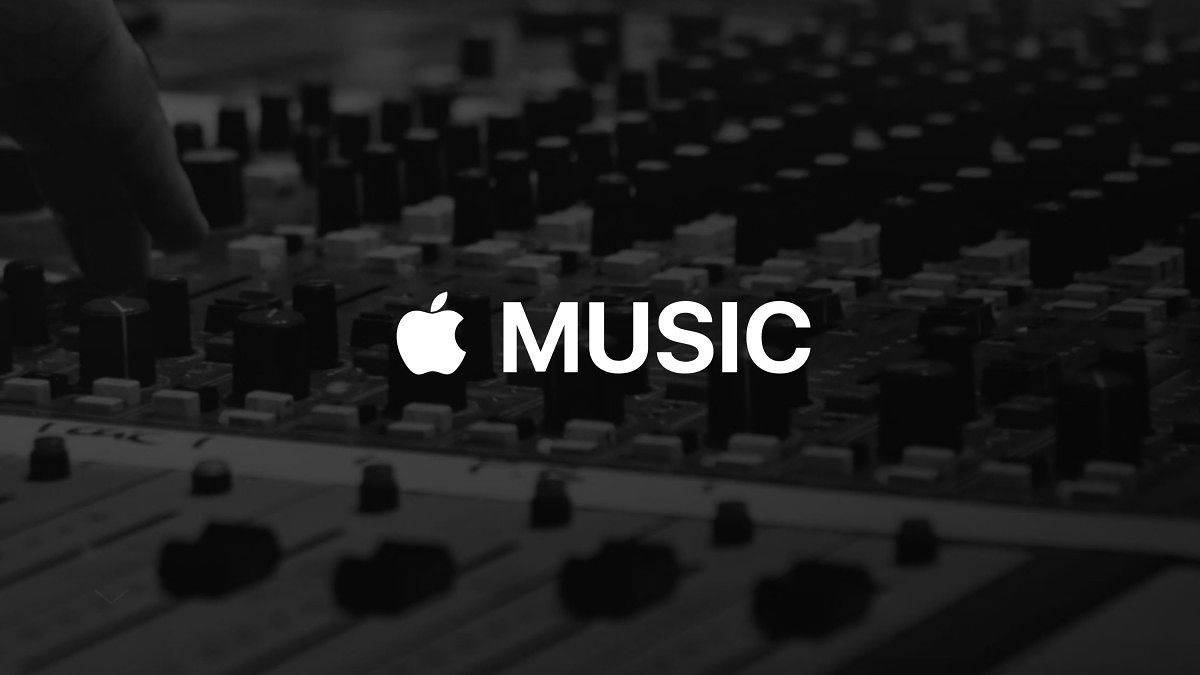 Meanwhile, Apple Music rarely plays me songs from little-known artists. That's not to say that my personalized radio often plays songs that I always skip. By now I should have learned that certain artists, songs and genres mean nothing to me, but that's not the case. Apple Music is just bad at DJing.
In defense of Apple Music, I've read reports claiming that the use of the Love And Dislike buttons have a big influence on the algorithm. However, I never had to rely on this mechanism when using Spotify or YouTube Music. While it sounds trivial in concept, I'm usually multitasking when listening to music. As a result, I mainly use the Control Center shortcuts to skip songs I don't like. Opening the Music app to click Love/Dislike isn't intuitive as the Lock Screen player doesn't provide shortcuts to them either.
4. Can we please cooperate?
Moving on, social features have become a core element in music streaming apps. Not only do we discover new artists we had never heard of, but we are also reminded of oldies our friends listen to. Although Apple Music has implemented a friends system, it still doesn't support collaborative playlists.
The closest thing to it is the Friends Mix playlist which is updated weekly, featuring some of the songs your friends have been listening to. So if you want to create a collaborative playlist with another user, where both of you can add songs, you'll have to rely on another music streaming platform. Many best friends or couples tend to collaborate on playlists, and the lack of such offerings on Apple Music in 2023 is rather unfortunate.
5. Replay needs to be reworked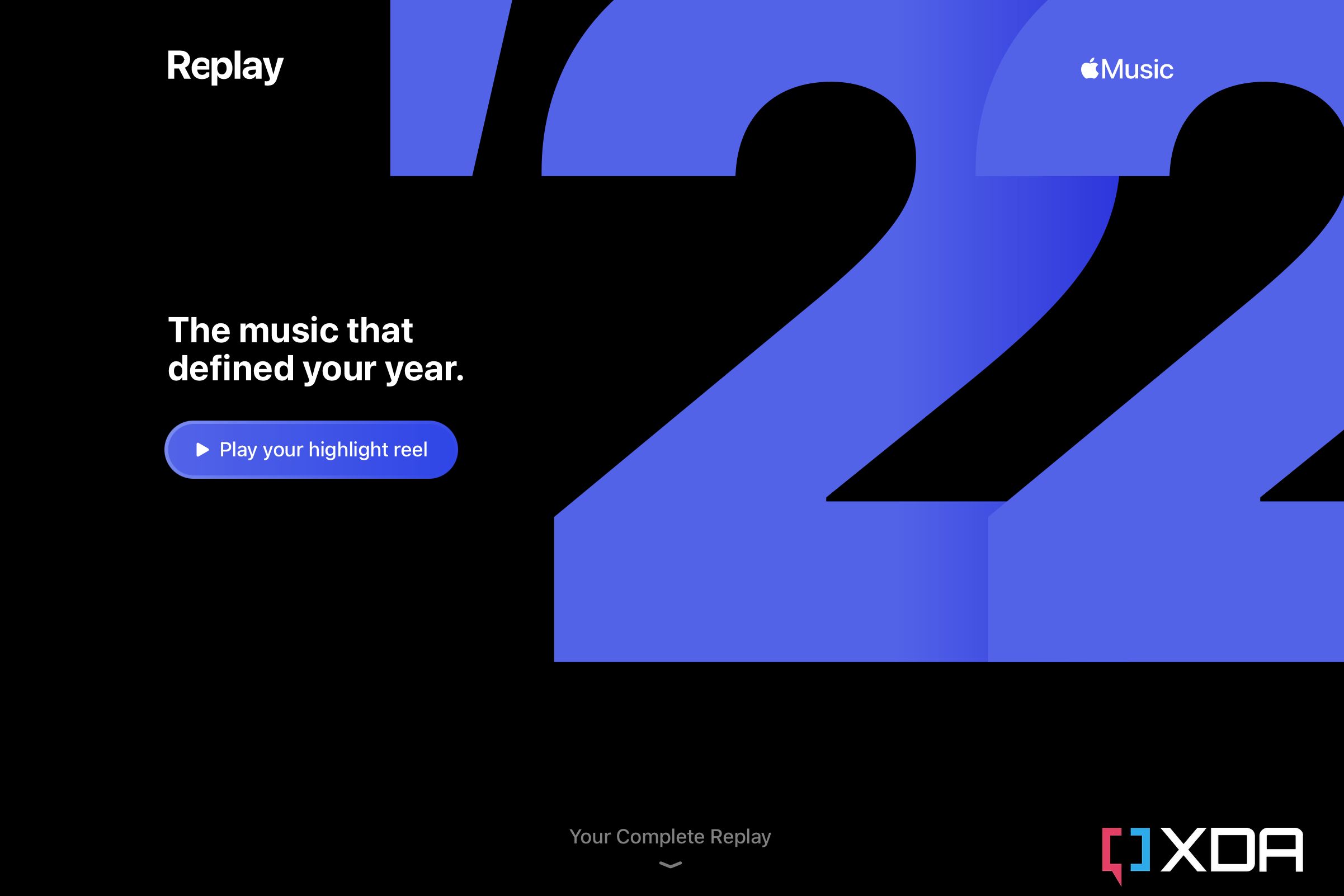 Towards the end of each year, most of the popular music streaming services offer fun recaps. These contain some of the relevant stats in bite-sized slides that are both entertaining and easy to share on social media. And while Apple offers an annual Replay feature, it's still nowhere near as fun or comprehensive as the likes of Spotify and Anghami.
I appreciate that Apple's Replay playlist will launch around February and will be updated weekly through the end of the year. However, the actual stats shared in December aren't all that interesting to look at and could definitely use an overhaul. Replay 2022 introduced some improvements in this department, but some rivals are still miles ahead of Apple.
---
While these 5 missing features are relatively minor, they have a noticeable impact on the overall experience. I don't use Apple Music because it's superior or because I want to, but because it's kind of forced on me. The Apple One bundle makes a lot of sense to me personally, and the Music app has more OS privileges than third-party applications. If Apple had played fair, or if I were an active Android/Windows user, I would have switched back to Spotify in a heartbeat. We just hope the iPhone maker addresses these concerns when it launches iOS 17 and iPadOS 17.