There's just something special about coming home and getting cozy as your favorite sweet scents fill the room. Perhaps that's where the phrase "home sweet home" comes from. Okay, it's definitely not, but maybe we're just using it as an excuse to expand our collection of the best home fragrances. And as if she can read our minds, Ree Drummond has a home fragrance collection herself at Walmart, so we can do just that!
While you may think to use scented candles to enhance the atmosphere in your home, sometimes an open flame just isn't the best option. Here's why: Burning candles can be dangerous if left unattended, especially with kids and fur babies running around. They can leave soot or other residue on your walls, and they can even be banned if you live in a rental. Not to mention, buying candle after candle is hardly cheap. That's where The Pioneer Woman fragrance warmers come in handy. Ree's line includes safer, easier, and more cost-effective options such as wax heaters and oil diffusers. Better yet, they're super cute too! 😍
Just look at that precious pig wax heater! We want it on our counters immediately! In addition to that ceramic critter, her spring line also includes a Folky Bird Full Ceramic Fragrance Warmer that is more classically shaped with an opaque body and whimsical floral design. Both fragrance warmers use an electric light to effectively melt the wax and fill your home with the wonderful scent of your choice – all without the risk of damage from fire and smoke. All you have to do is put wax melts in the bowl (located at the top or bottom, depending on the style you buy), flip the switch and enjoy the soft scent that will last through the room for hours to hang. Not only is it a cleaner way to get your beloved scents, but the wax melts slower than most candles burn, so you save money too! Both styles also emit a soft glow when turned on, which only adds to the vibe.
And did we mention that Ree's collection includes matching wax melts in cute rose shapes? Choose fresh-from-the-bakery scents like Cinnamon Rolls with notes of cinnamon, butter, maple and vanilla or go for a bold concoction of scents with the Spicy Cowgirl Coffee option with hints of coffee, chocolate, vanilla and chili pepper. The wax melts all come with ten pieces in the most adorable reusable tins.
In addition to the wax warmers, Ree's collection also includes plug-in oil diffuser fragrance charms. They will bring a subtler touch of fabulous farmhouse flair to your walls with shapes like a sweet brown cow, fun flowered cowboy boots and beautiful blooming tulips, but with the same long-lasting fragrance properties! You simply choose your favorite oil scent and attach it to the fragrance charm and then plug it into a standard socket. You can even pick up different plug-ins and try different scents in each for a completely customized aroma! Even better, they double as decorative nightlights thanks to the soft light they emit as they spread.
So go ahead and grab a few of these fragrance warmers to place around your home. You can view all of her new spring collection below. Trust us, they are So worth sniffing!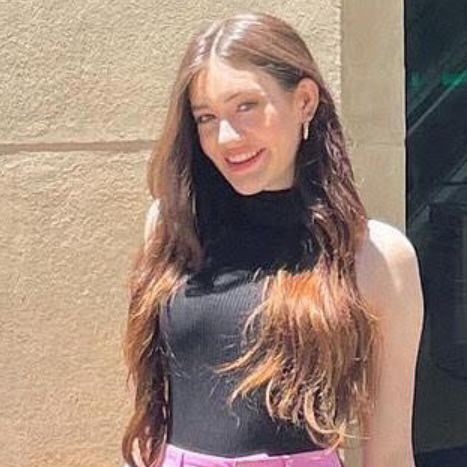 Assistant editor
Macie Reynolds is the Assistant Editor of E-Commerce and SEO for The Pioneer Woman.