Android 14 just hit a major milestone with the release of Developer Preview 2, and some of the more user-centric changes are starting to take shape as a result. There's a new flash-based notification system and Google is shutting down some dodgy apps, and work continues on a new Credential Manager system that could put an end to traditional passwords. But perhaps the coolest feature discovered in the new version is an app that lets you mix and match emojis to create custom wallpapers.
Mishaal Rahman on our sister site XDA enabled a debug flag in the latest build that caused a new Emoji Wallpaper app to appear. This feature lets you choose up to 14 emojis, which are then arranged in a pattern of your choice to create a wallpaper. Options here include "Mosaic," "Lotus," "Stacks," and "Sprinkle," and once you pick a pattern, you can adjust the density of your emoji with a slider. Finally, you can choose a color theme to complete the look of your new custom wallpaper. If you're overwhelmed with the options, just tap the Randomize button to have the app generate an emoji wallpaper for you.
Source: XDA
Google is no stranger to features that let you mix emojis. The company's Gboard app has a popular feature called Emoji Kitchen that lets you merge multiple emojis into one super emoji that can better express your feelings. While this new wallpaper feature doesn't generate emoji mashups, it does merge them into a new creation.
But once you've created a wallpaper, you can long press on an empty space on your home screen and choose Wallpaper & StyleThan Change backgroundand you should see a new one Emoji lab choice. Selecting this gives you the chance to apply your creation to your home screen, lock screen, or both, and if you're not happy with the preview, there's a button that lets you go back and edit your wallpaper.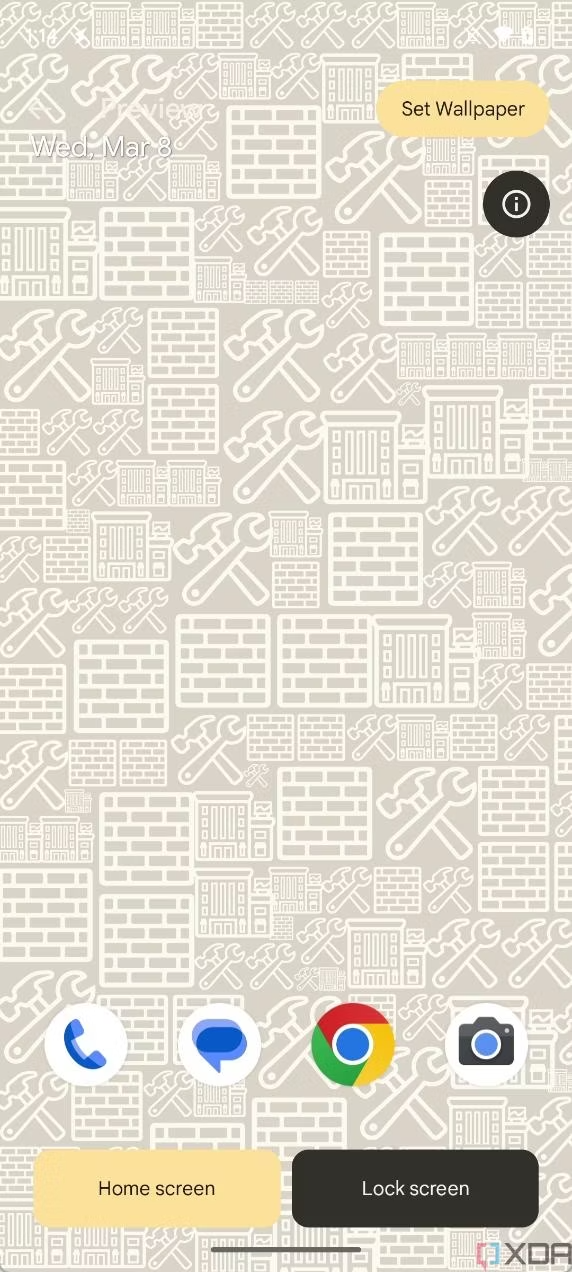 Source: XDA
This new wallpaper system isn't enabled by default on Android 14 DP2 – remember Rahman had to toggle a debug flag to test it out – and it's likely to be a Pixel-exclusive feature when it goes live. But this lines up with previous reports that Google has been working on an AI-powered "wallpaper maker for Pixel phones", so we expect to see it in a production version relatively soon. If you want to see it in action, check out the demo video Rahman uploaded to XDA's YouTube channel: