The banana yellow iPhone 14 and iPhone 14 Plus are available for pre-order now, but many are hesitant to buy the new Spongebob Squarepants-esque colorway because it clashes with their other iDevices. For example, Laptop Mag editor-in-chief Sherri L. Smith says she'd be more receptive to the yellow iPhone 14 if Apple also released a pair of lemony AirPods.
Sadly, the Cupertino-based tech giant did no such thing. However, thanks to third-party vendors, we can still spruce up our iDevices with the bright, sunny colors that Apple doesn't like to roll out. Below you'll find 5 of the best accessories to complement the new yellow iPhone 14, so you can roam around in tech-influenced style that stops traffic, or at least keeps it moving gently.
Note: you can pre-order the new yellow iPhone 14 or iPhone 14 Plus here (opens in new tab).
1. Yellow AirPods Pro case
(opens in new tab)
Wrap your AirPods Pro case in lemony goodness
If you have a pair of AirPods Pro and you're planning to get your hands on the yellow iPhone 14, why not wrap the case in the bright and sunny hue?
This yellow R-fun AirPods Pro cover is water, sweat and scratch resistant. So not only does it give your AirPods Pro case a sweet dose of style, but it also keeps it from wearing out when tossed and twisted in your bag. It also comes with a metal carabiner, which allows you to clip your AirPods Pro to a handbag or backpack.
It is compatible with the first and second generation AirPods Pro.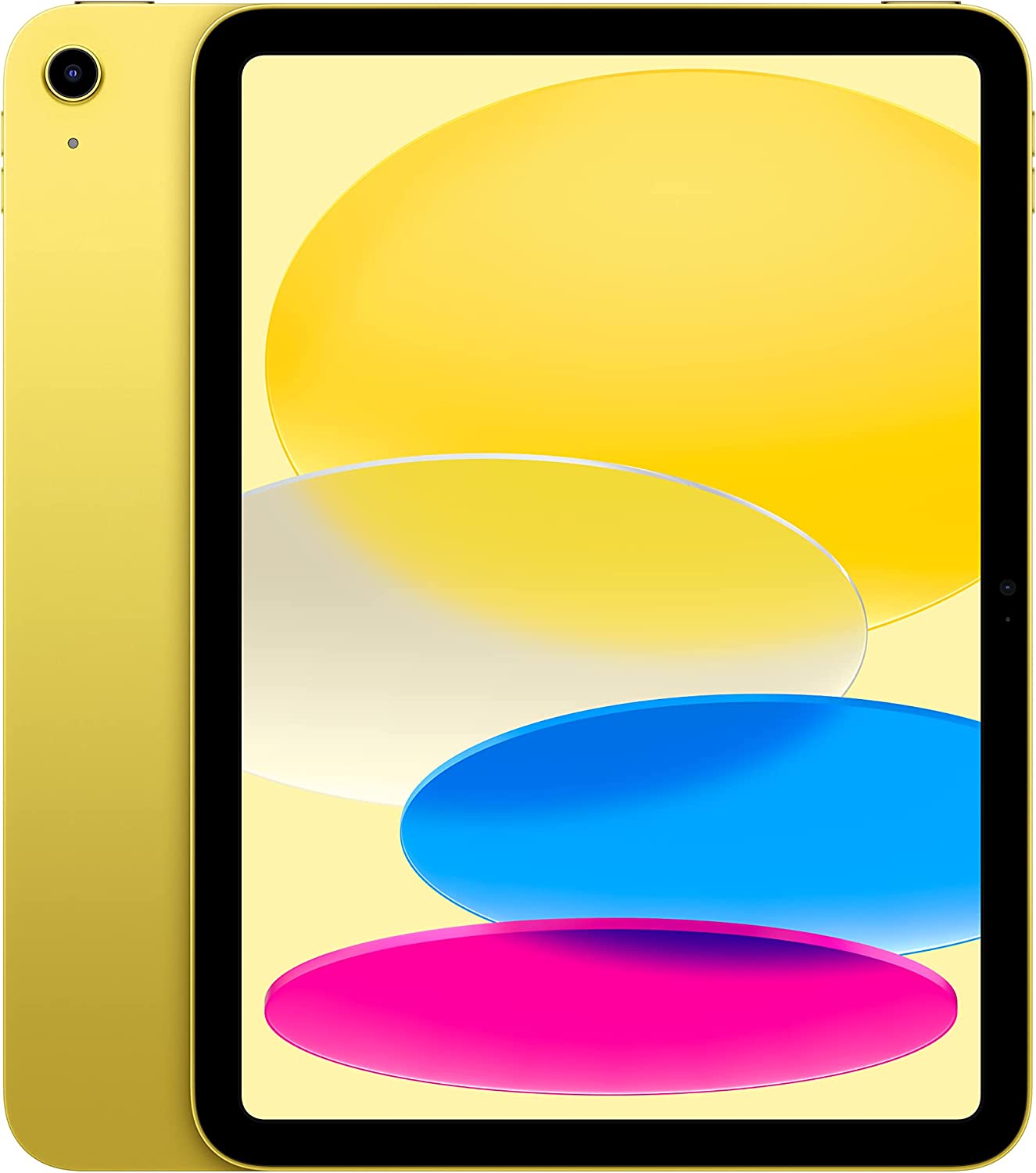 2. Yellow 10.9-inch iPad (10th generation)
(opens in new tab)
Yellow iDevice Galore!
No, this isn't an accessory, but it makes a great statement, especially when paired with your yellow iPhone 14. Apple launched the 10th generation iPad line in four colors last October, but the only one we care about is the yellow one, of course.
Apple has refreshed the entry-level tablet with the A14 Bionic chip (the same processor that powers the iPhone 12), 5G connectivity, a USB-C port, and updated cameras. The 12 MP front camera, with a 122-degree field of view, supports Center Stage, a feature that automatically zooms (or pans) to keep users in view as they move.
The upgraded 12MP wide-angle rear camera delivers detailed 4K videos, support for 240 frames per second slo-mo, and high-resolution photos.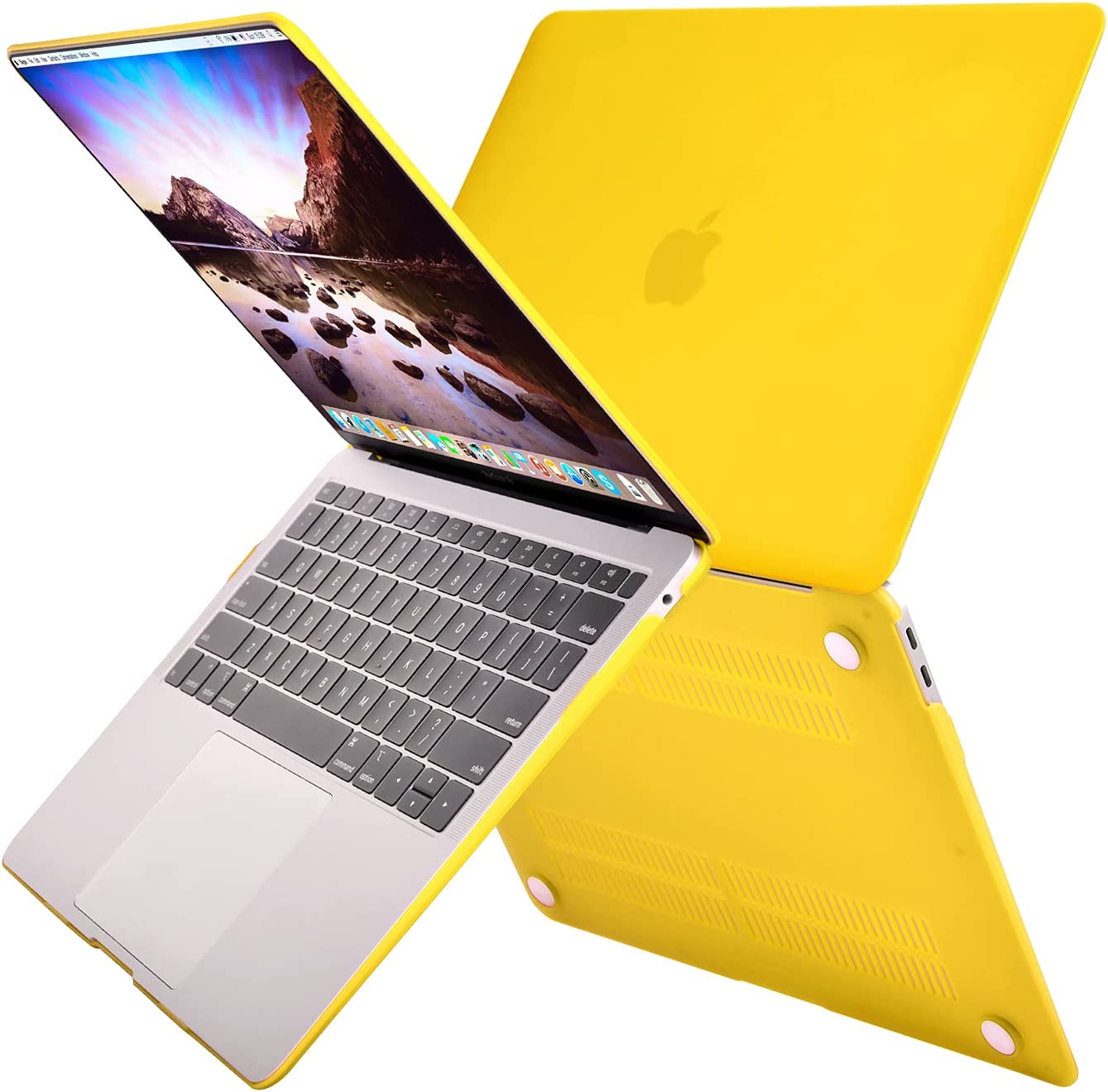 3. Yellow MacBook Air case
(opens in new tab)
Make that MacBook Air yellow
Unlike the iPad line, you'll be hard pressed to find a standout color like yellow among Apple's range of MacBooks, but that's what laptop bags are for, right?
Mosiso offers a beautiful yellow laptop sleeve for the MacBook Air, but it's not all you get. The package also comes with a laptop sleeve, a webcam cover sticker, two keyboard covers and a screen protector – all in yellow too.
This specific package is compatible with the 13-inch MacBook Pro (2018-2022).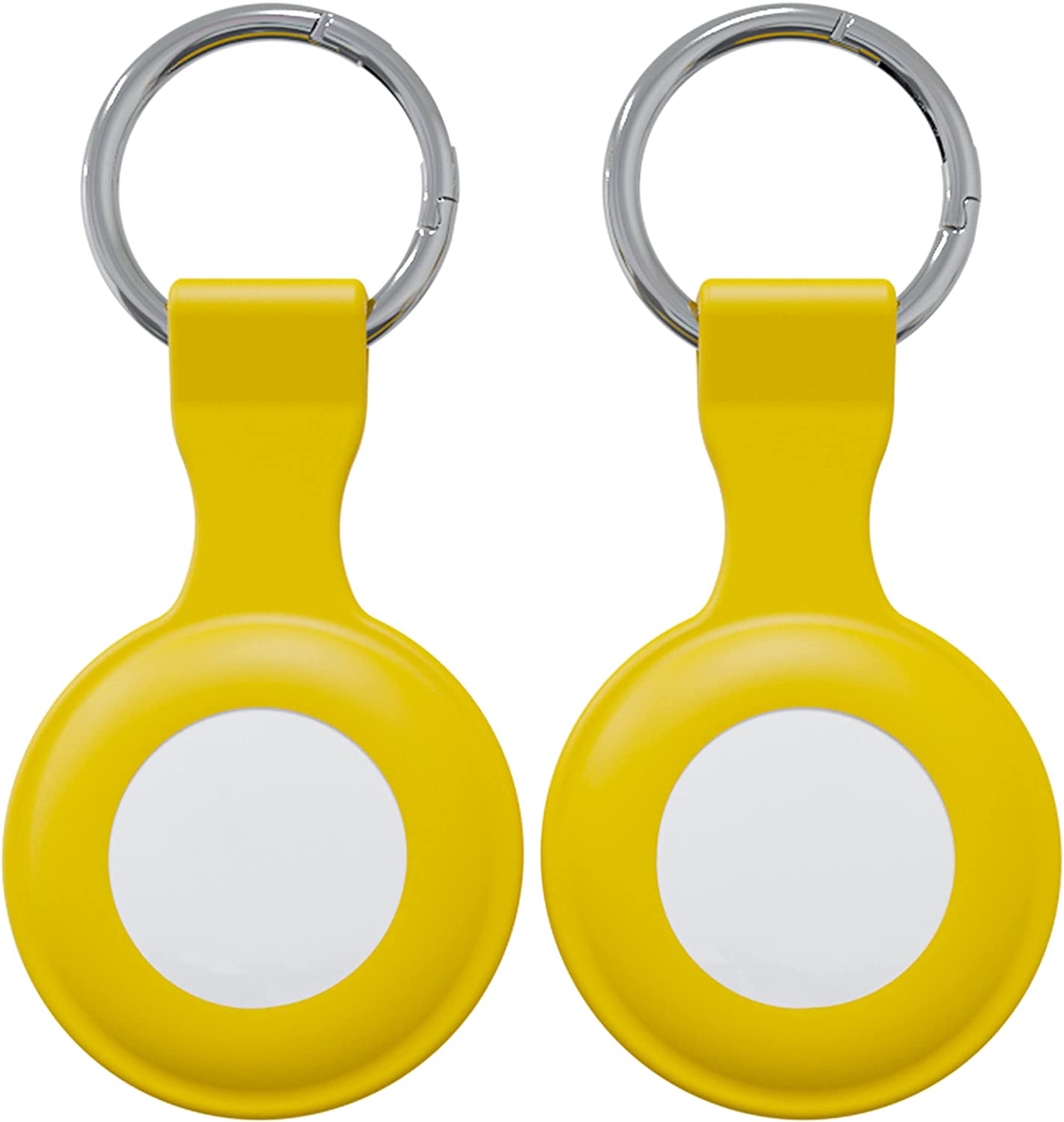 4. Yellow AirTags case
(opens in new tab)
These AirTag covers are bananas
AirTags are designed to help you keep track of your most valuable items, but as your digital bodyguards, shouldn't they look after your belongings in style?
These AirTag covers come in a set of two and are equipped with key rings that can be easily attached to wallets, bags, purses and other items. They are unbreakable, so you can keep your AirTags safe and sound. In addition, they protect your AirTags from dust and other particles that can threaten your location trackers.
These silicone cases are a hit with Amazon customers, earning a rating of 4.6 out of 5 stars.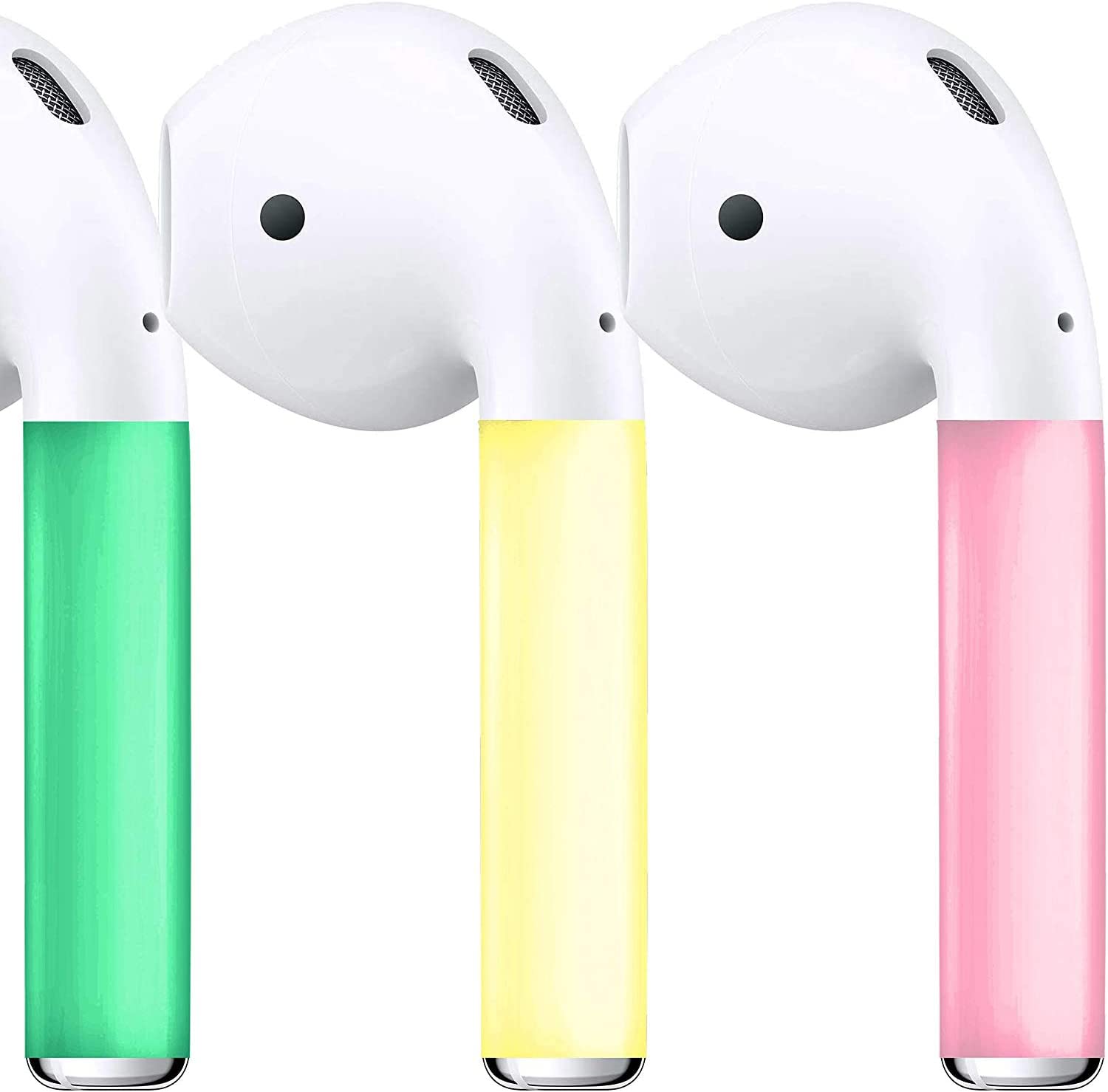 5. Apple AirPods yellow skin
(opens in new tab)
Listen to music, podcasts and other audio favorites in yellow soft style
So you just leave your AirPods stark white while wearing a bright yellow iPhone 14? Not on my watch! Your favorite wireless earbuds should do that addition your phone – don't collide with it. That said, you'll dig this yellow protective skin for your AirPods. They give your AirPods better durability; in addition, they are easy to install. To top it off, it comes in a pack of three, giving you two other backup colors in addition to the yellow wrap. To win!