Apple refreshed some of its product and accessory lines in spring 2023 with new colorways, including the iPhone, accessories, and Apple Watch bands.
Apple often updates its product and accessory ranges with new colors every spring, and 2023 brought a new iPhone, cases and Apple Watch bands. Accessories, especially bands for the Apple Watch, are a popular item sold by Apple. It usually unveils a slew of new cases and bands at its annual fall event, where it introduces the latest iPhone and Apple Watch. However, Apple also does a mid-year refresh in March. This usually produces colors that match the season and occasionally coincides with a spring event. This year, Apple presented the latest color of the iPhone and some new versions of the most popular accessories.
The most notable change was that of the iPhone 14 range, which received a new bright yellow color scheme. Apple's latest iPhone 14 color matches an industry shift to eye-catching neon colors. That makes the yellow on the iPhone 14 and iPhone 14 Plus very different from other yellows in Apple's product line, making it more consistent with the new Volt Yellow color on the Beats Fit Pro. In addition to the iPhone 14 and 14 Plus refresh, Apple has a few cases and Apple Watch bands to ring in the season.
Related: Will an iPhone 13 case fit your iPhone 14? Dimensions, compared
New iPhone cases and Apple Watch bands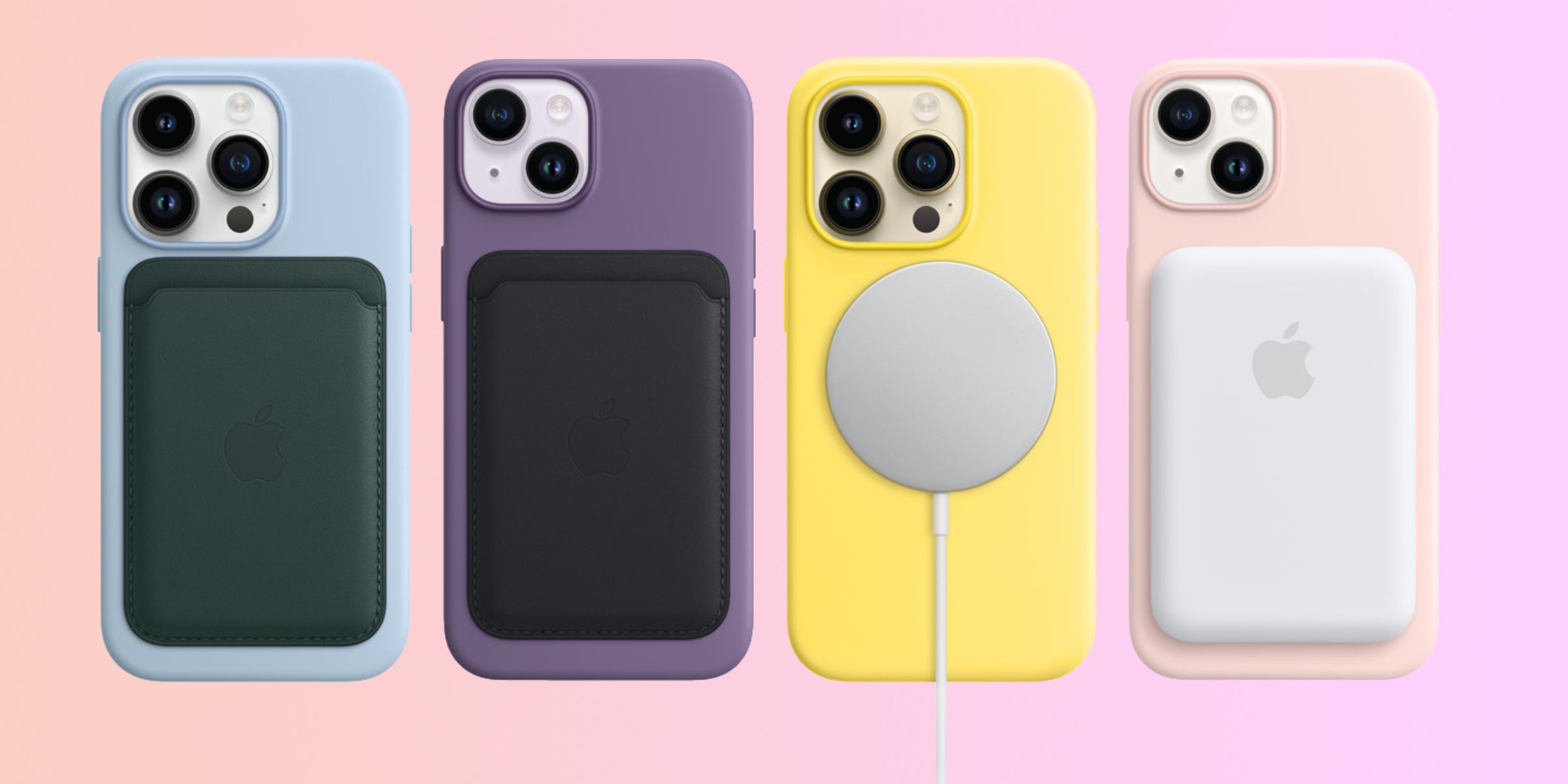 There are four new cabinet colors: canary yellow, olive green, sky blue and iris. Canary Yellow is another bright color that complements the new iPhone 14 and 14 Plus colorway, but buyers looking for an understated tone can use the existing sunglow color option. The sky color is pastel blue, while the iris color is a deeper purple. Olive is similar to other Apple colors of the same name, and it is a dark green.
The sky, olive and canary yellow colors also come to Apple Watch bands and match the colors of the iPhone 14 case. New Sprout Green, Purple Mist, and Bright Orange color options are also available. The mist purple is much lighter in color than the iris iPhone case and the sprout green is just as bright as the canary yellow color. Bright Orange is as bright as its name suggests, and it would compliment the Apple Watch Ultra's orange accents well.
The new Apple Watch band colors are available for the Solo Loop, Braided Solo Loop, and Sport Band. While the yellow color is only available for the iPhone 14 and iPhone 14 Plus, the new case colors fit all iPhone 14 models, including the Pro series. Apple's spring accessories can be ordered from today, while the new iPhone 14 color can be pre-ordered from March 10.
More: How to choose an Apple Watch band to suit your individual style
Source: Apple