Running Android apps on Windows has been possible since BlueStacks debuted in 2011, but native support didn't arrive until a decade later.
It turned out to be one of the key features of the Windows 11 launch, where any app you install can be fully integrated into the taskbar and take advantage of multitasking features.
The big caveat here is that you're limited to the Amazon Appstore, which means you can only access about 480,000 apps, as opposed to the Google Play Store's estimated 2.7 million.
But if you can live with that, there are still a lot of great apps out there that are worth using. Here's how to get started with Android apps on Windows 11.
Install Android apps on Windows 11
It takes a few minutes to get Windows 11 ready for Android apps, but you only need to do it once.
1.
Enable virtualization (if not already)
In the search bar next to the Start menu, type "turn Windows features on or off" and open the relevant result in the Control Panel.
Make sure the box next to 'Virtual Machine Platform' is checked, then click 'OK' to confirm. If you've made any changes, reboot your device to apply them.
2.
Download the Amazon Appstore and Windows Subsystem for Android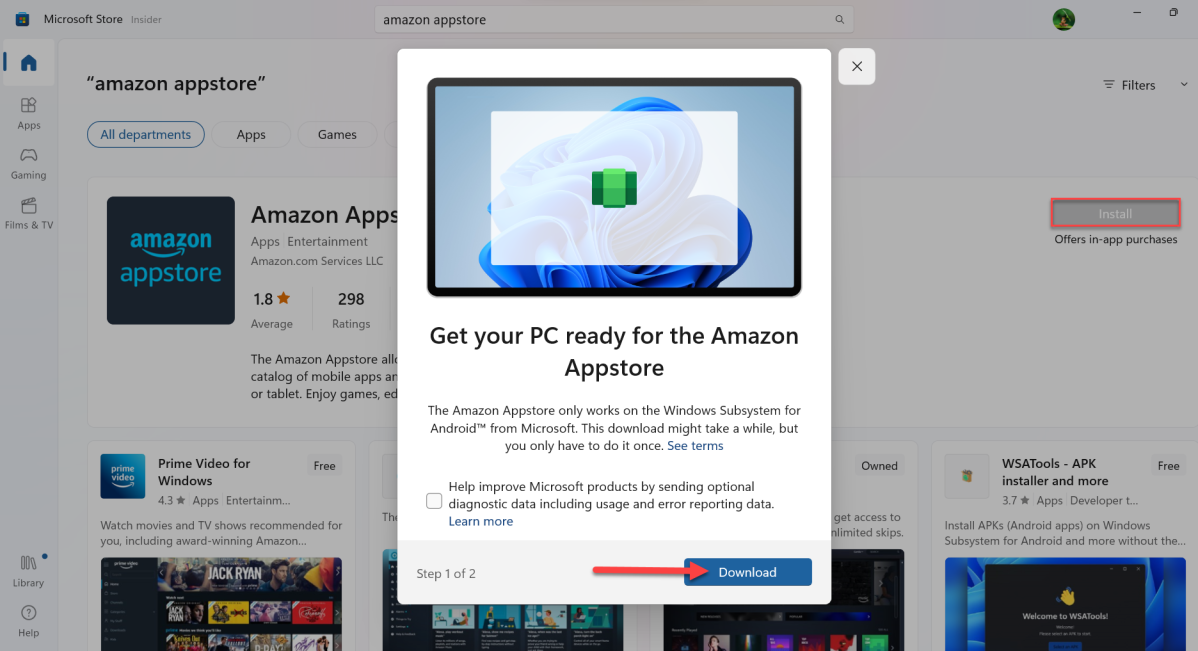 Anyron Copeman / Foundry
Open the Microsoft Store and search for "amazon appstore". Click "Install" next to the relevant result, then "Download" in the pop-up that appears.
Click "Yes" to confirm that you allow changes, then wait for the download to complete. It's a large file, so it may take a few minutes.
When it's done, click the "Open Amazon Appstore" button. Choose whether you want Windows Subsystem for Android to access your camera (this is not required), and the Amazon Appstore will open in the taskbar.
3.
Log in to your Amazon account
Anyron Copeman / Foundry
You can create an Amazon account here if you don't already have one, but it's easiest to sign into an existing account.
Click on the button 'Already a customer? Sign in' and then enter your information as you would on the Amazon website or app.
4.
Find and install any app you want to download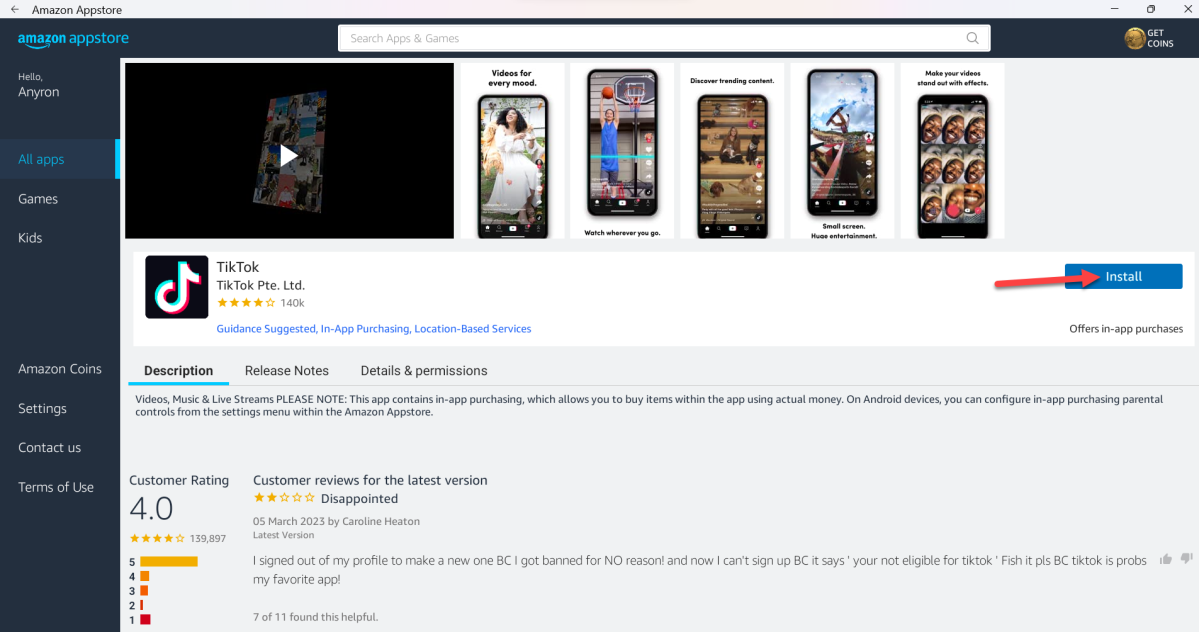 Anyron Copeman / Foundry
You will now see a home page very similar to the Microsoft Store. Browse all available apps or search for something specific.
Click "Install" or "Get" next to an app you want to install, then "Open" once it's installed. It is now fully compatible with the rest of Windows 11 and searchable like any other app.
Can you download Google Play Store apps on Windows 11?
Unfortunately not. Microsoft has never officially supported installing apps from the Play Store, but a workaround allowed you to do so for a few months.
But this was a complicated process and it hasn't worked since January 2023. Since there's no alternative yet, you'll have to stick with the Amazon Appstore on Windows 11 for now.
To access almost any Android app from your laptop, a Chromebook is your best bet. As Google software, Chrome OS natively supports the Play Store.
Related articles