The daylight kidnapping of a group of US citizens in Mexico would have been nearly impossible to prevent and highlights the dangers of crossing the southern border into areas run by drug cartels, retired FBI agents said Tuesday.
Two of the US citizens were killed and the other two have returned to the US
"The big advantage is that the border is wide open and drug cartels operate and control the border," said former FBI special agent Peter Yachmetz, who was a certified negotiator for hostages. "Do not go through any of these border crossings. It is a well-known 'Do Not Travel zone'."
The US group was likely attacked and kidnapped by cartel gunmen in a case of mistaken identity, a law enforcement official has said, and the Mexican authorities' hypothesis is "that it was confusion, not direct attack," the prosecutor said.
The four US citizens drove a minivan with North Carolina license plates to Matamoros, Tamaulipas, on Friday. The group would be in the country for a cosmetic procedure.
The city is located just south of Brownsville, Texas.
The group was fired upon by gunfire after crossing the border, and video showed a gunman walking one of the Americans into the back of a white pickup truck and then dragging and loading the three others. Terrified civilian motorists sat silently in their cars, hoping not to attract attention.
Shaeed Woodard, 33, and Zindell Brown, in their mid-twenties, were killed, while Latavia Burgess and Robert Williams, who was shot in the leg, survived the attack.
U.S. Ambassador to Mexico Ken Salazar said in a statement Monday that an "innocent Mexican citizen was tragically killed."
Warning 'do not travel'
Violence is not rare in the state of Tamaulipas, where the US State Department has issued a "Do Not Travel" warning, citing organized crime activity, gunfights, armed robberies and kidnappings.
And while kidnappings are a threat in the area, this one proceeded in a very different way, experts say.
"It appears that it may have been a random act of violence. And when it does, it's very hard to avoid," said Toni Chrabot, a retired FBI special agent who was a certified hostage negotiator.
"It appears that the family of one of the victims has reported the kidnapping to the FBI, but it is unclear why the group was targeted. This does not appear to have been a kidnapping for ransom and there are many unanswered questions."
Unlike professional kidnappings
Don Aviv, president of Interfor International, a New York-based intelligence and security consultancy that works to release people held for ransom, said kidnappings and negotiations are often not discussed publicly.
The parties involved have a mutual interest in avoiding bad publicity, he said.
"If it gets to the point where the FBI has to get involved, you've already lost. The game is lost for the safe return," Aviv said. "If the FBI gets involved, it means someone reported it to the FBI — it got messy."
Aviv said that often, with "professional kidnappers, the guys who know this is a financial transaction, everything goes smoothly. When you're dealing with hotheads, and it may not have anything to do with money… it usually doesn't go well. Because it's not about the money, it's about retaliation or some form of drug trafficking."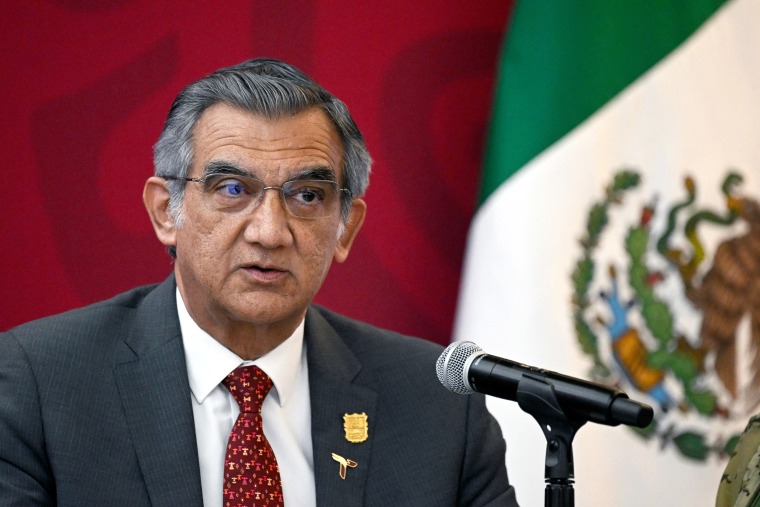 The Americans were found Tuesday morning in a wooden house near an area called La Lagunona in Matamoros, Tamaulipas Governor Américo Villarreal said.
He said the kidnappers had taken the US citizens to various places, including a clinic, "to sow confusion and interrupt the rescue effort."
A 24-year-old man from Tamaulipas "was found guarding the victims" and arrested, according to Villarreal, and officials continue to search for others involved in the deadly kidnapping.
Ken Dylan And The associated press contributed.