Smartphone users who witnessed the iPhone revolution in 2007 should remember the years that followed when nearly every smartphone manufacturer moved to touchscreen devices. One company made smartphones that resembled the iPhone so much that Apple sued multiple times for it. You probably know that's Samsung, and you may remember Samsung's infamous 132-page document explaining how to copy the iPhone pixel by pixel.
Ironically, Samsung is now worried that Apple could steal its OLED display secrets.
More than a decade later, the Galaxy S is nothing like the iPhone, but Samsung is still following Apple's lead in the industry. The two rivals settled their legal disputes years ago and have a huge business relationship. But according to a new report, this is one that Apple would very much like to avoid. However, you can't as Samsung is the best OLED panel maker for iPhone.
According to The informationApple has been trying to get rid of Samsung for years.
The Korean giant's leadership is beyond question when it comes to OLED manufacturing technology. Samsung is probably the only company that can mass-produce the volume of OLED displays that Apple needs. And the relationship is very lucrative.
Apple started developing microLED screens for the iPhone about a decade ago and wanted to use the screens for the 2017 iPhone X. But the manufacturing process is complex and expensive. And the returns are not where they should be. Apple's first microLED device could be an Apple Watch model next year. It could be years before the iPhone gets a microLED panel.
Apple has been trying to diversify its iPhone OLED display offerings in recent years, and we've been following those developments closely. LG and BOE have both entered the iPhone supply chain. But their OLED technology is not comparable to that of Samsung, which remains the dominant player in the market.
Still, Samsung is afraid of Apple and treats the company differently from other suppliers. Citing interviews with various sources, including former Apple employees, The information has detailed examples of Samsung's mistrust of Apple.
In an incident in 2017, Apple employees flew from the US to South Korea, but were not allowed into Samsung's facilities. Instead, they had to speak to their Samsung contacts remotely.
In another incident, Samsung initially banned an Apple security officer from checking a factory in Vietnam where iPhone X display modules were assembled. The employee was finally allowed to inspect the factory, as long as he didn't stop walking to check out the surroundings. Also, someone from Samsung always had to accompany him.
Once, when Apple sent Samsung questionnaires about Samsung displays, the Korean company returned the documents with only one response: "Confidential."
The report also notes that Samsung does not respond well to criticism and would send screens with defects. It reportedly happened in 2012 with iPad mini LCD screens showing minor imperfections, but Samsung has not replaced them. Years later, a similar incident occurred with MacBook displays, forcing Apple to suspend production.
Samsung also shipped screens for the iPhone 14 Pro with manufacturing defects due to drilling the holes for the Dynamic Island. Apple wanted Samsung to add one more step during production to avoid the problem. Samsung complied, but only after initially denying the request.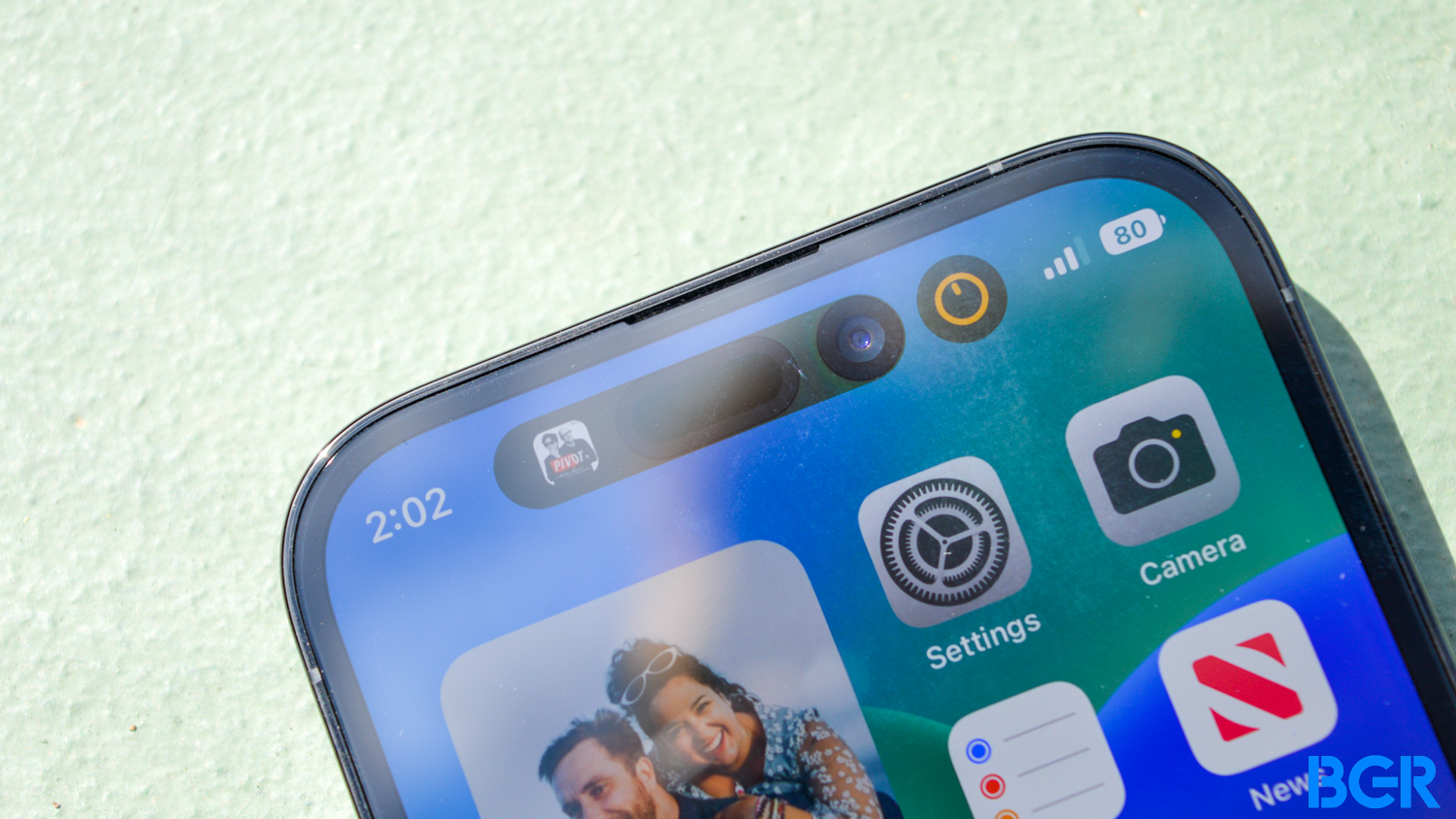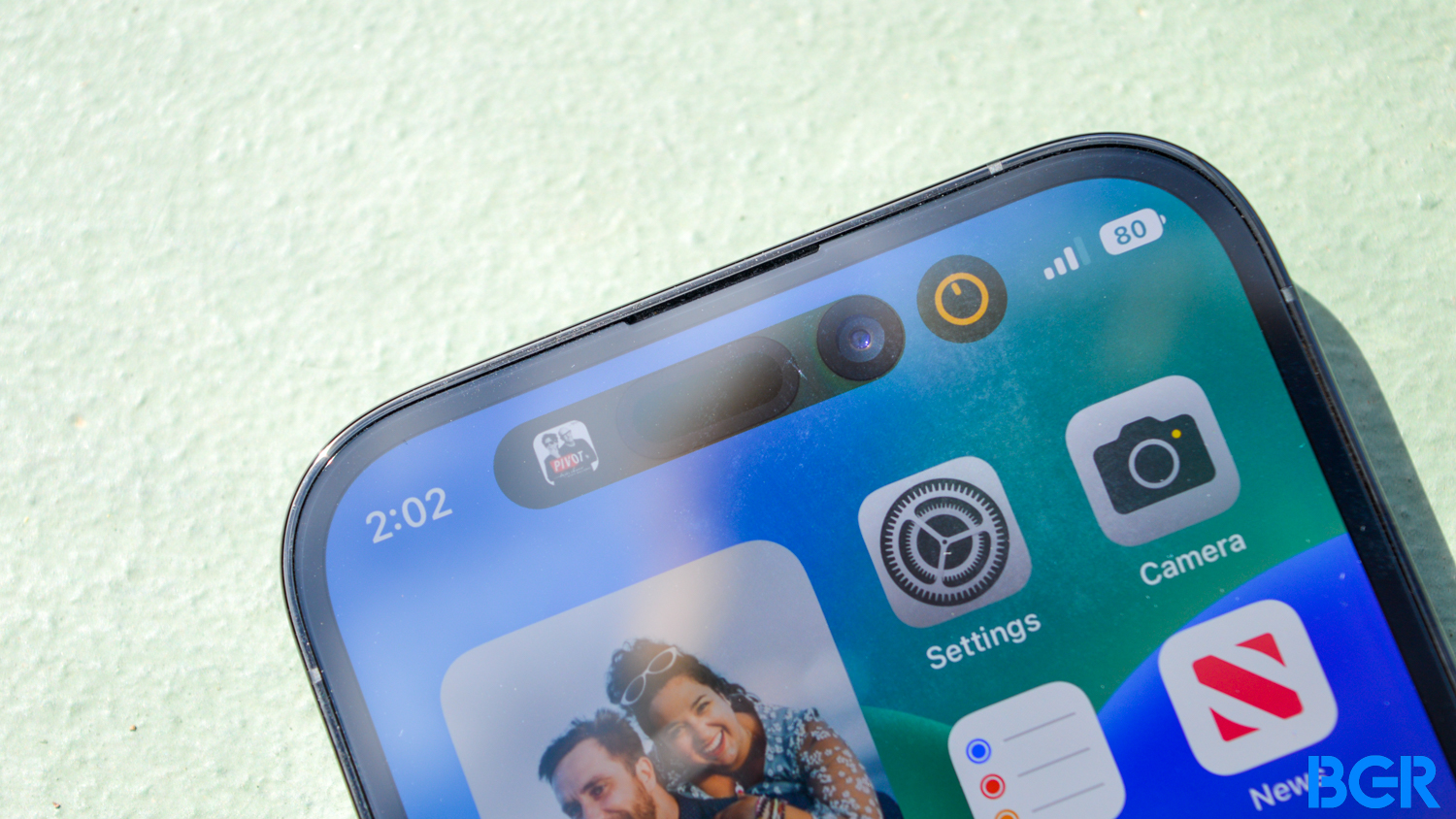 Why is Samsung behaving this way with Apple? Because it knows it can. There's no other vendor that can replace its OLED displays, and Apple can't improve its microLED technology fast enough. But The information also explains why Samsung's concern that Apple could steal its technology might be justified.
Most Apple suppliers reportedly have no problem opening their doors to Apple engineers so they can help troubleshoot production issues. Apple apparently shares the knowledge it gains from doing business with one manufacturer with its competitors who may also supply parts for Apple's devices. This makes them more competitive and lowers prices.
On the other hand, Apple is very secretive about its own products. There's no reason why other companies should be less protective.
Samsung may not be afraid that Apple will steal OLED panel manufacturing secrets to make its own screens. Instead, Samsung could be concerned that Apple would help LG and BOE advance their OLED display production lines. This, in turn, would impact Samsung's revenues, as Apple could reduce Samsung's iPhone display deployment and even lower prices.
Still, Samsung is the same company that rose to the top of the smartphone business by copying the iPhone pixel for pixel, and it's never looked back.
From another report, we know how fierce the battle over the production secrets of OLED screens is between Korea and China.