Planning our daily lives and jotting down all the thoughts we need to keep track of can feel a little overwhelming at times, and many of us get help from our favorite note-taking app or planner. However, only a handful of them are cross-platform and offer synchronization across ecosystems. GoodNotes, one of the most popular note-taking options in Apple's App Store, is now in beta on Android and vying for a spot in our pick of the best note-taking apps in the Play Store.
GoodNotes, if you're not already familiar, is a highly rated productivity app, originally released for Apple devices. Now it is listed with testing on Android in a limited seating beta. Participants get full access to the app for free during the trial period (the iOS version has some features behind a paywall), but there are still a few major limitations here.
Perhaps the biggest one right now is that the GoodNotes beta only works on Samsung Galaxy tablets with an 8-inch screen or larger and a minimum of 3GB of RAM. Enthusiastic redditors point out that this is a Progressive Web App (PWA), which can be detrimental to the overall user experience (while also requiring constant internet access).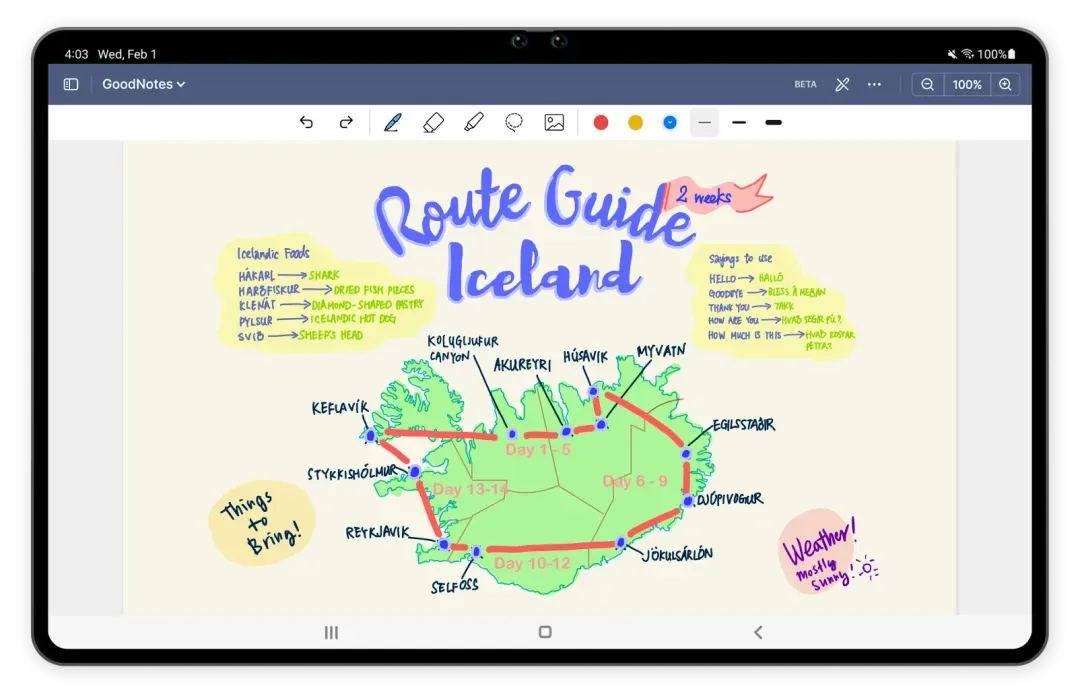 GoodNotes plans to add support for more Android tablets in the future, but makes it clear that the Android app is separate from the iOS version. Unfortunately, this means notes taken on the former don't sync to the latter, which takes a lot of air out of this new release.
Early user reports also sound a bit mixed. Choosing to go with a PWA can be a great way to gain a foothold in the Android ecosystem, but they may not offer an iOS-like fluid experience for features like handwriting input. One Galaxy Tab S7 user notes that the S Pen is not pressure sensitive in GoodNotes, while another says it works. Some new testers also note that the app doesn't work well in portrait mode. You are limited to 20 notebooks during the Android beta testing period.
If all the acclaim GoodNotes has received on Apple devices is any fair measure, we still have high hopes for the app on Android – even if it's pretty basic at the moment. For example, there are only three pen widths, no support for the S Pen button, and only four main tools for jotting down ideas. If you have a Samsung tablet that meets the minimum requirements, you might as well take a look. There's the promise of good things to come for this app, but GoodNotes isn't committed to a timeline just yet.